Information regarding the corona virus
The Sars-CoV-2 pandemic is currently causing restrictions in operation. At this time, all MPA buildings may only be entered with access authorization. Please address your designated contact person by email. Please also refer to the specified web pages for information on higher-level restrictions.
Professional services on the shoulders of science
With more than 135 years of experience in materials research and materials testing, the MPA University of Stuttgart is your reliable partner for the handling of your technical testing tasks. As one of the leading institutions in Germany, it is our claim to offer you a efficient partnership with individually tailored services and personal support by our qualified staff. Our cross-industry portfolio in the construction industry and in plant and mechanical engineering enables us to provide you with a complete service package from one source.
Contact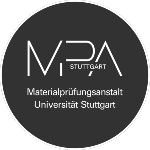 MPA Universität Stuttgart