Your professional partner
The Units in our Department
High Temperature Materials Testing

High-temperature materials testing is done to demonstrate the material behavior at high temperatures by adequate experiments. As a rule, time-dependent, inelastic deformation plays a decisive role here. This must be determined by high-precision measurement technology in order to be used as a basis for the adaptation of material models and for evaluations. This includes standard tests under uniaxial, purely static, or cyclic as well as superimposed loading at elevated temperatures. Using unique solutions, which are developed and realized in-house, tests can be carried out on a component level with complex loads from stresses, internal pressures, or bending moments. Our experienced team provides you with comprehensive support for your individual problem, from the development of the optimum measurement and testing concept to the practical implementation and evaluation of the measured data.
Material Models and Microstructure Calculation

We offer to investigate and elucidate processes and mechanisms in materials on several length scales under loading. The understanding of the interactions between the microstructure and the deformation and damage behaviour enables a reliable estimation of the component lifetime and provides the basis for the creation of "tailored materials" with desired properties profiles.
Tasks and technical focus
Contact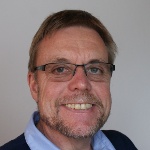 Andreas Klenk
Dr.-Ing.
Deputy Director, Commercial Director