Your professional partner
We offer you comprehensive advice and support on questions concerning the preventive maintenance of intact buildings and traffic areas, damage analyses and the restoration of deteriorated historical and modern buildings and structures. Our wide range of services covers all aspects from planning measures, monitoring during construction, on-site investigations, to a large number of laboratory tests as well as testing, monitoring and certification of production control in manufacturing plants. We will be glad to advise you on your specific request.
The Units in our Department
Building Protection and Restoration of Historical Monuments

We offer a wide range of tests for the characterization, evaluation and development of materials and preservatives for the protection of historical monuments and buildings, as well as investigations into weathering and damage processes of mineral building materials. Our field of activity includes chemical, mineralogical and physical testing, condition and damage investigations on the object and in the laboratory.
Our experienced team is at your disposal with the latest measuring technology for instrumented monitoring and non-destructive testing (NDT) of civil engineering structures for damage analysis and for building exploration. We support you comprehensively with your tasks, from the development of the optimal measurement and testing concept to the practical execution and evaluation of the measured data.
Our experts for corrosion and corrosion protection offer you comprehensive advice and investigations on site and in the laboratory on corrosion damage and ageing of metallic materials in construction and of reinforced concrete structures. We test, monitor and certify for you polymer bitumen membranes and coatings on steel and concrete for sealing roofs, walls, road bridges and parking decks, as well as ablative and insulating fire protection products, joint fillers and casting compounds in traffic areas.
Tasks and technical focus
Contact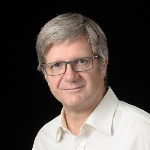 Jürgen Frick
Dr. rer. nat.
Head of Department / Head of Unit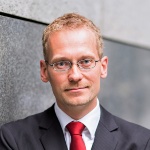 Frank Lehmann
Dr.-Ing.
Deputy Head of Department / Head of Unit