Short Information
In order to further increase the efficiency of coal fired power plants and reduce emissions higher steam temperatures and materials with improved mechanical properties under high temperatures are required.
Aim of the project is to implement Ni-based alloys in coal fired power plants in order to obtain maximum steam temperatures of > 700 °C in the steam cycle. A numerical assessment of stresses and material investigations of small and large scale specimen will be performed. A field test in a 725 °C test rig (GKM Project HWT III) will demonstrate the feasibility of the implementation of these materials.
The NiBalO725 project is co-funded by the European Union through the Research Fund for Coal and Steel (RFCS) Program (Grant Agreement No: RFCR-CT-2016-709976).
Objectives
Please find more detailed information in the pdf on the right
Work package structure of the project
Description of the work packages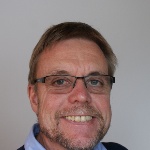 Andreas Klenk
Dr.-Ing.
Deputy Director, Commercial Director