Your professional partner
The portfolio of the department comprises the specification, implementation and evaluation of quality assurance measures during manufacture and operation and lifetime assessments and resulting strategies for maintenance, operational management and operation of plants.
The unit Quality Surveillance and Damage Analysis is engaged with the material-related causes of component damage of all kinds.
Plant Life Assessment

Questions of materials technology are central components of the life cycle of complex plants in energy production or chemical industry analyses.
Notified body for pressure equipment

According to the German Act for Product Safety and the European Directive 2014/68/EU applicable for pressure equipment (PED) of pressure equipment we offer you wide consulting and support to all questions.

The Staff Position together with its testing laboratory offers you its competent service for all subjects in the field of the above listed conformity assessment procedures. The services are directed to manufacturers of pressure equipment or assemblies with a maximum allowable pressure > 0.5 bar (pressure vessels, pressure piping, steam generators) that are marketed and put into service within the European Union and for which the PED has to be applied.

We have had a strong experience in the field of design and safety related assessment of pressure equipment. That experience comprises on one hand the necessary competence within the scope of experimental design methods (strength, creep and fatigue examination with or without particular supplementary testing conditions like a corrosive environment, a pre-damaged material etc.), on the other hand the ability of applying calculation methods such as design by analysis or design by fracture mechanics. The scope of work also includes inspections and assessments of materials, components and plants in workshops.
Tasks and main focus
Our department offers a comprehensive range of services for numerical calculations and condition assessment in both mechanical and plant engineering and construction. You can find out more about the services we offer here or contact us by phone or email!
Conformity assessments according to PED Annex III:
- Monitoring of manufacturing and testing of pressure equipment (Module A2)
- EU-Type examination (Module B, production and design type)
- Conformity to type (Module C2)
- Conformity by examination and testing of pressure equipment (Module F)
- Conformity based on unit verification (Module G)
Approvals of operating procedures for permanent joining of pressure equipment according to PED Annex I Point 3.1.2
Specific assessments of particular material appraisals according to PED Annex I Point 4.2.c)
Contact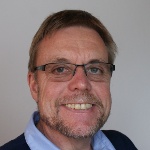 Andreas Klenk
Dr.-Ing.
Deputy Director, Commercial Director