Your professional partner
We offer engineering services to investigate material and component behaviour under mechanical loading and / or corrosive exposure. We provide testing capabilities for static tests, high pressure tests, burst test as well as fatigue tests. The range of applied forces is up to 5 MN and pressure up to 1.000 bar.
We would be happy to provide additional value to your request.
The Units in our Department
Influence of Hydrogen and Oxygen

Our autoclave systems provide the possibility to perform mechanical testing of materials and components in water, hydrogen and other atmosphere in a large pressure and temperature range. Our staff members will be happy to provide counseling with regards to determination of test requirements and solutions for providing complex environmental conditions during testing.
Corrosion

In our molten salt laboratory a variety of different sample geometries can be tested with exposure to molten salt and temperatur. Additionally electochemical test methods can be performed in a wide range of temperature and medium. The influence of corrosive exposure on fatigue behavior can be evaluated by performing fatigue tests. Our staff can provide you with expertise regarding questions towards corrosion, perform corrosion tests according to codes and standards and investigate cases of damage.
Fatigue and High-Pressure Testing

Experimental Testing with cyclic loading of material samples and components are used for the determination of design factors. Compression, tension and bending as well as torsion and inner pressure can be applied. Also the impact of environmental exposure (medium, temperature, …) can be integrated in our test results. Stress and strain behavior can be recorded as well as the time- or cycle-dependent redistribution as well as damage development (crack initiation, crack propagation).
Tasks and technical focus
Our department offers a wide range of services and test possibilities for the investigation of material and component behaviour. Please contact us via telefone or email.
We perform research in the context of fatigue behaviour, environmental influence on component lifetime and create solutions for example with regard to
Material behaviour in hydrogen atmosphere
Hydro power applications
Stress corrosion cracking of aluminum alloys
Corrosion induced by molten salt in solar power plants
We are actively involved in committee work in order to transfer recent developments in research towards regulations, codes and standards.
Contact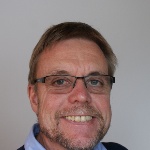 Andreas Klenk
Dr.-Ing.
Deputy Director, Commercial Director